The course will contain the following training modules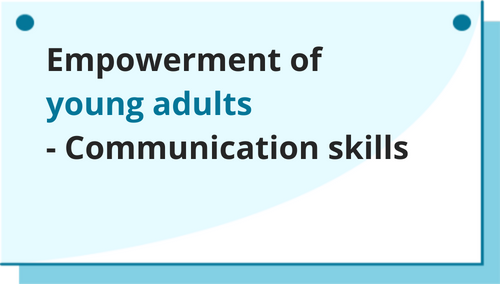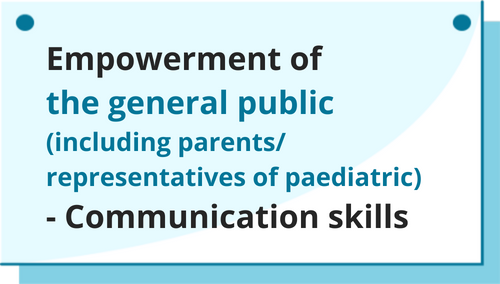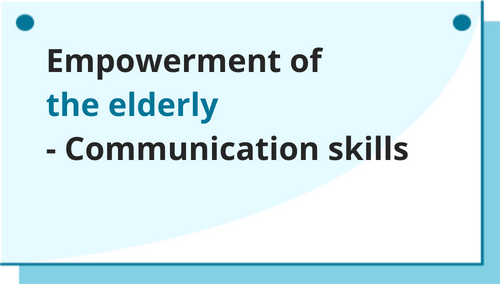 Vision:
Our vision is to empower patients by increasing their awareness and understanding of the appropriate use of antibiotics, as well as the potential impacts of antibiotic misuse. Through this effort, we envision a future where patients are active partners in their own healthcare, equipped with the knowledge and tools they need to make informed decisions about their health and well-being.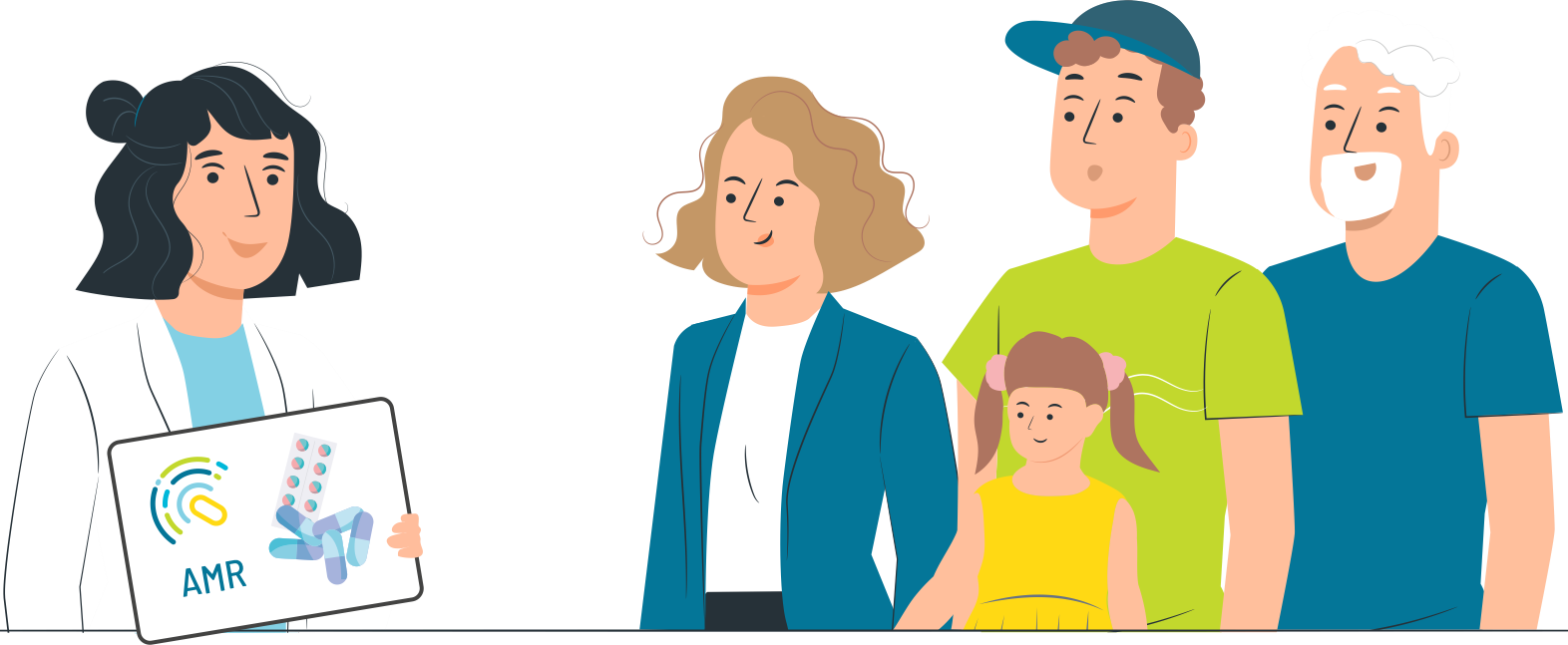 Provide comprehensive training to healthcare professionals on communication skills necessary for effective patient education across different age groups.
Create and develop a range of materials and tools that can be used to facilitate the transfer of knowledge and information from healthcare professionals to patients.
Establish a network that connects healthcare professionals and encourages the sharing of best practices and innovative strategies for patient education.
Involve both healthcare professionals and patients in the development of content for training and educational materials, ensuring that the perspectives and needs of both groups are fully represented.
Empower patients from diverse age groups and backgrounds by enhancing their knowledge and understanding of healthcare topics through engaging and informative educational resources.
Identify knowledge gaps across patients and health professionals to boost understanding of antibiotic use and its impacts.
Through these objectives, we aim to improve communication between healthcare professionals and patients, resulting in a more informed and empowered patient population.
Why action/education is needed:
antibiotic prescription practices need to be improved, as for example 1 in 2 antibiotic prescriptions in Spain are wrongly prescribed
education reduces the pressure/demand by patients on doctors to prescribe antibiotics
patient understanding of the appropriate follow-up of antibiotic treatment after prescription improves the misuse of antibiotics.
patient education on AMR enables more effective communication with patients within the limited time available in public health services
What this project will achieve:
Develop training modules to support health professionals (primary care doctors, nurses and pharmacists) on informing patients and antibiotic users on key messages about AMR, antibiotic misuse, mismanaging impacts, and habits to prevent AMR infections.
The overuse and misuse of antibiotics are significant drivers of AMR.
Effective communication plays a vital role in educating patients about the appropriate use of antibiotics and the consequences of misuse.
By raising awareness and fostering understanding, we can promote responsible antibiotic usage and contribute to the global efforts in combating AMR.
Jordi Vila
Work package leader
ISGlobal Barcelona
Mission statement:
"Our mission is to address the critical issue of antimicrobial resistance (AMR) by raising awareness and promoting understanding of the appropriate use of antibiotics. We recognize that the misuse and abuse of antibiotics is one of the key factors contributing to the increase in AMR across Europe. To support an informed society, we aim to identify knowledge gaps across different patient groups and prepare healthcare professionals to share key messages and best practices for preventing the silent pandemic of AMR."

Funded by the European Union. Views and opinions expressed are however those of the author(s) only and do not necessarily reflect those of the European Union or the Health and Digital Executive Agency (HaDEA). Neither the European Union nor the granting authority can be held responsible for them.